PopMath was awarded by:
Apple App Store «Kids Educational Games»
Wired Magazine «Kids Choice»
BestKidsApps «The Best Educational iPhone Apps for Kids»
Six pairs of bubbles with numbers float on the screen above beautiful backgrounds. Each bubble contains a number: simply pop the corresponding bubbles!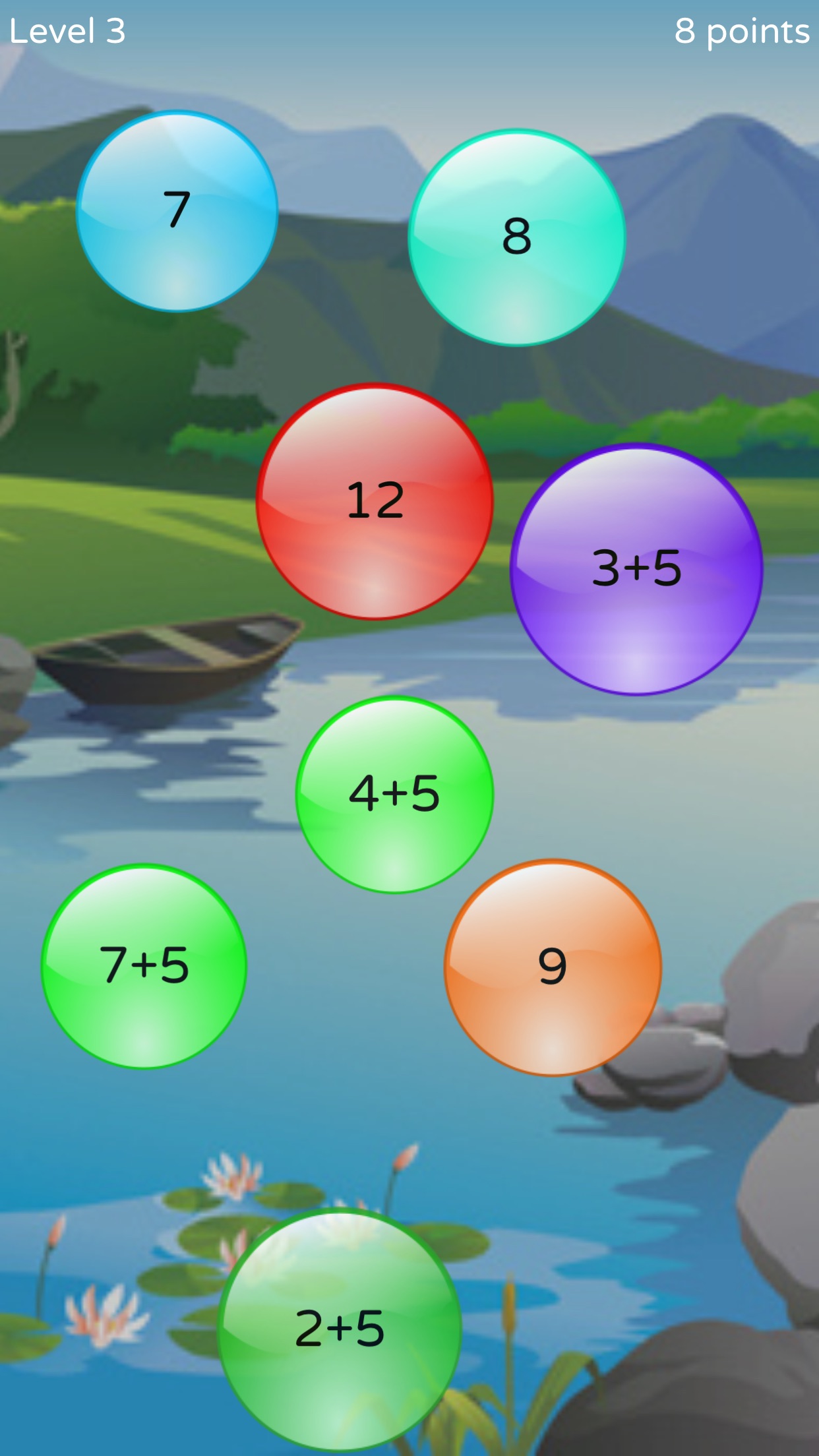 As you progress through levels, numbers increase, and new operators are introduced: subtraction, multiplication and division. Or choose a specific operator and table to practice even more!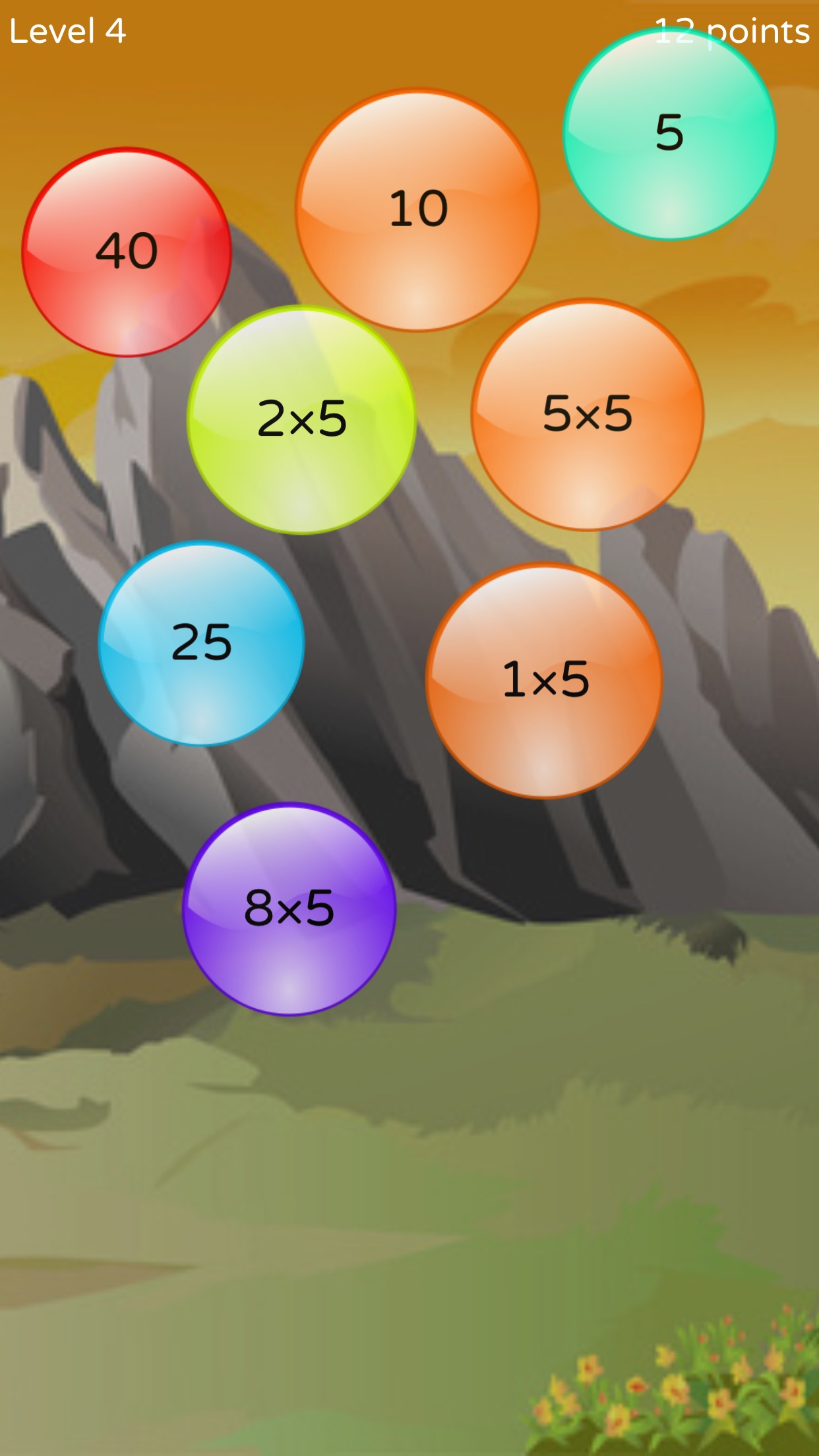 Each level's end greets you with your time for that level and a message personalized to your performance, from "well done" to "unbelievable!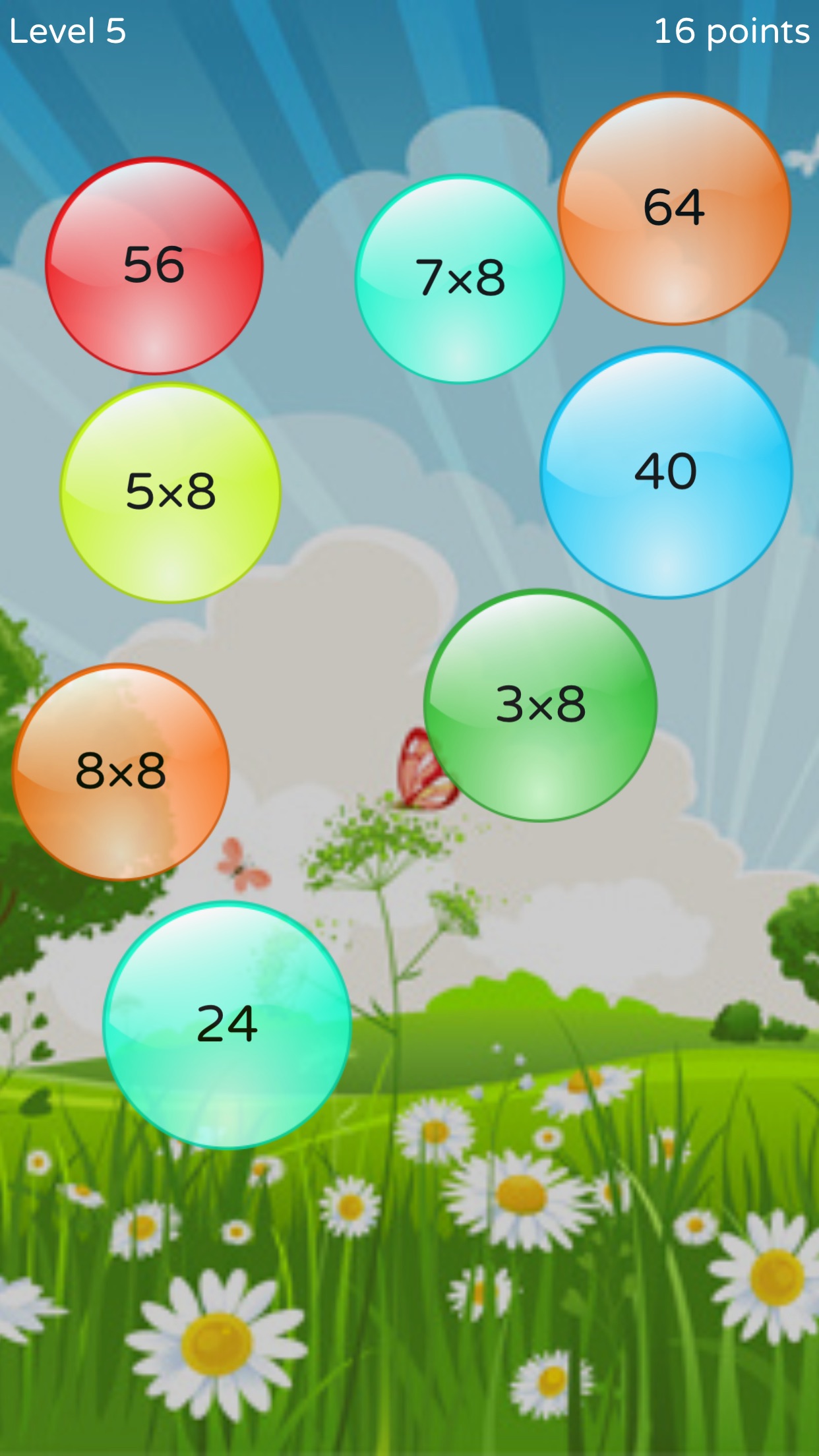 Numbers go up to 1000 for addition and subtraction, and 20 for multiplication and division.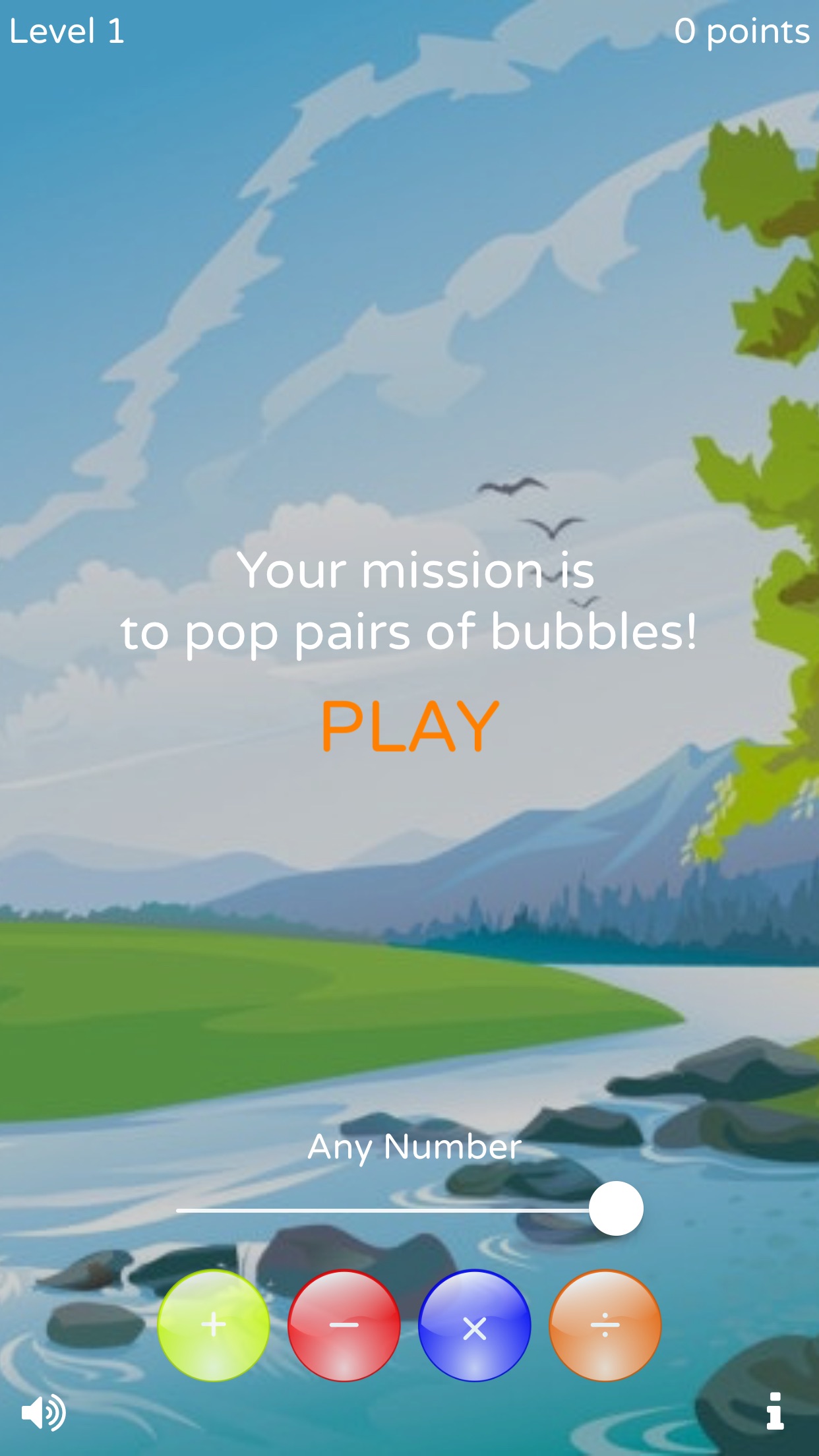 With super cute background images, colors and a great background music, PopMath has won the hearts of thousands of kids worldwide.